---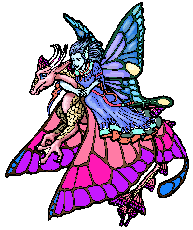 GUIDE TO POINT OF VIEW WRITING
WHAT IS THE POINT OF VIEW MODE ALL ABOUT?
The purpose of a point of view paper is to convince your reader that your opinion is the correct one and that your opinion is valid (that it is based on truth and fact).
Your opinion in this mode of writing should be clearly stated. Do not change your position in your paper. In other words, do not flip flop. Stick to your guns.
When you are writing a point of view paper, think of trying to convince your parents to extend your bedtime or to give you more allowance. You would give the reasons, facts, and examples to get the to see how you feel and why you think a certain way.
This is your objective in POV mode Ė getting your reader to see things your way and believe what you are saying.
TRICKS OF THE TRADE
There are a few tools you can you use to make your point of view reasons more effective. Just like in clarification writing, it is all about details. However, your details in POV writing need to be very convincing and factual.
As an example, letís say I am writing to the following prompt:
Students should/should not be allowed to bring pocketknives to school.

I am going to take a position against students being allowed to bring pocketknives to school. Now, here we go with the tools.

TOOL #1: FACTS
Facts can be effectively used to prove your point. The definition of the word fact is something (as an event or an act) that really exists or has occurred. For example, life and death are facts. To use this tool I could say:
Students should not be allowed to bring pocketknives to school because most of the students who bring weapons to school want to hurt other students with it. I learned in a presentation by our school resource officer that almost 100 percent of students who bring knives to school end up cutting another student who they have had an argument with.
The underlined part is a fact. I learned this from a resource officer who knows what he is talking about. It is hard to argue with facts. This makes a very strong detail to support my reason.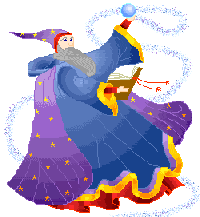 TOOL #2: PERSONAL OBSERVATIONS
An observation is something you have actually noticed or seen. To use this tool, I could say:
I have noticed that most kids who talk about brining pocketknives to school are violent kids who end up getting into bad fights all the time.

This is something I have personally observed to be true.

TOOL #3: PERSONAL EXPERIENCES
An experience is something you have actually done or lived through <for example, you experience fear in a haunted house or happiness on your birthday>.
To use this tool, I could say:
One time a boy in my class had a pocketknife in his locker. He showed it to everyone. Personally, knowing he had the knife scared me.
The fear I felt was a real experience.
WHAT ELSE CAN HELP YOU GET A 4 ON A POV PAPER?
Take your time and plan carefully.
Try to arrange your reasons from the least important to the most important.
Remember to use those transition words!
Proofread your paper for errors.
Good Luck on your POV writing!
Have FUN!